Kleemann MR110 EVO Impact Crusher Spare Parts
Glad to share our recent produced Kleemann MR110 EVO impact crusher blow bar and impact plate.
Wirtgen Group has five traditional products brands Wirtgen,Hamm,Kleemann,BENNINGHOVEN
and VÖGELE.Kleemann supplies a large range of jaw crushers,impact crushers and cone crushers,
as well as screening plants for processing mineral raw materials and recycling construction materials,
with outstanding position in mineral technologies and in the market for mobile machines to its great
competence in process engineering.
Echo Machinery basically supports Kleemann MR100R,MR100Z,MR110R,MR110Z,MR110REVO,
MR110Z EVO,MR122Z,MR130R,MR130Z,MR130Z EVO,MR130R EVO,MR150Z,MR170Z etc models
impact crusher wear parts with high chrome Cr20,Cr26,Cr27 and martensitic steel materials according
to clients' raw crushing materials and their crusher working conditions.
Our Produced Kleemann MR110EVO Blow Bar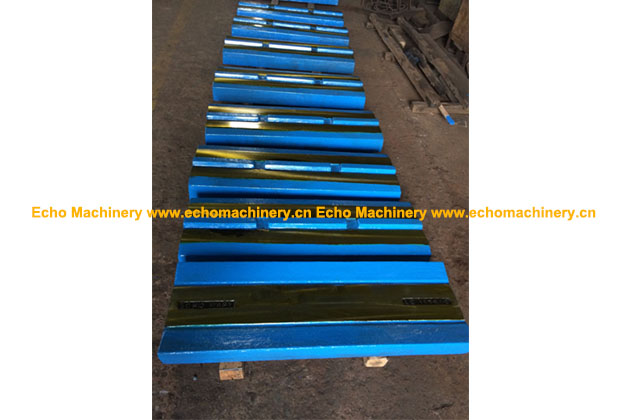 Our Produced Kleemann MR110EVO Impact Plate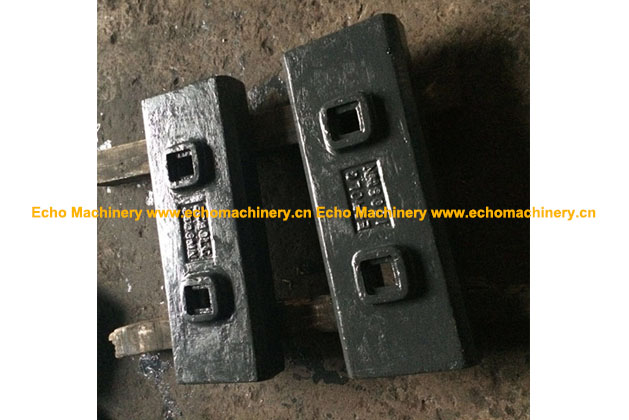 For more information about our products,please contact us today! info@echomachinery.cn
All brand names, model names or marks are owned by their respective manufacturers. Echo Machinery has no affiliation with the original equipment manufacturer. These terms are used for identification purposes only and are not intended to indicate affiliation with or approval by the OEM. All parts are manufactured by, for and warranted by Echo Machinery and are not manufactured by, purchased from or warranted by the original equipment manufacturer.