Terex Pegson 26x44 Jaw Crusher Spare Parts Jaw Plate and jaw wedges
Glad to share our recently produced high manganese Terex Pegson 26x44 jaw plates
and jaw wedges.
Terex is a leading force in the crushing and screening heavy plant sector. Powerscreen
jaw crushers are designed to exceed the primary crushing needs of customers in the
mining, quarrying and recycling industries.These machines are amongst the most
advanced and reliable in the market and are highly productive in a variety of applications.
Echo Machinery supports the original jaw plate like 600-3011, 600-3012, 600-3014,
600-3015, 600-3017,600-2011,600-2012,600-2017etc for Pegson 1100x800,XA/XR400,
Cedarapids 3042,3054,3648,3660,4248 etc models with Mn13Cr2,Mn14Cr2,Mn18Cr2,
Mn22Cr2,Mn24Cr2 manganese materials for crushing, mining,quarrying applications.
Our Finished Manganese Terex Pegson Jaw Plates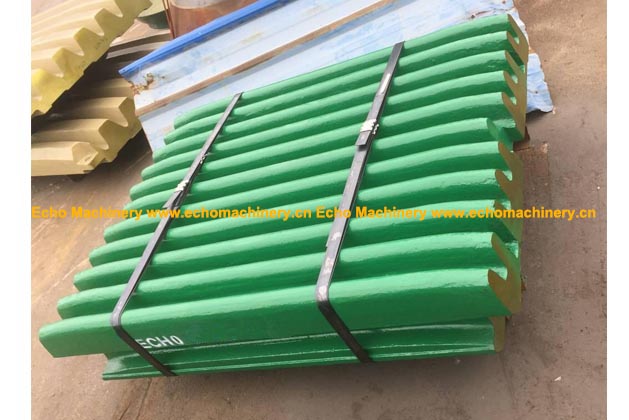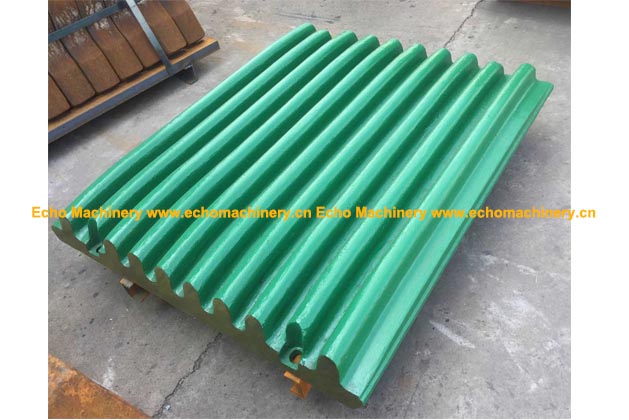 Our Produced Manganese Terex Pegson Jaw Wedges (600-2021,600-2022)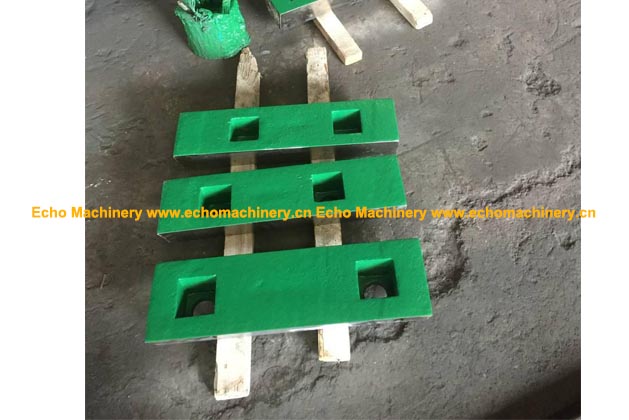 For more information about our products,please contact us today! info@echomachinery.cn
All brand names, model names or marks are owned by their respective manufacturers. Echo Machinery has no affiliation with the original equipment manufacturer. These terms are used for identification purposes only and are not intended to indicate affiliation with or approval by the OEM. All parts are manufactured by, for and warranted by Echo Machinery and are not manufactured by, purchased from or warranted by the original equipment manufacturer.