Newly Modified Metso C140 Crusher Spare Parts Jaw Plate
Glad to share our recently produced Metso C140 jaw crusher parts jaw plates.
Metso is a world leading industrial company serving the mining,aggregates, recycling, oil,
gas,pulp,paper and process industries.Their products range from mining and aggregates
processing equipment and systems to industrial valves and controls.
Echo Machinery supports the original number like N11928918, N11928919, MM0589530,
MM0341718... for Metso jaw plates cover from C63,C80,C96,C100,C105,C106,C110,
C116,C120,C140, C160,LT63,LT80,LT96,LT100,LT105, LT106,LT120,LT140,LT160 etc
models with available 13%Mn,18%Mn,22%Mn high manganese materials.
Our modified Metso C140 jaw plates are designed to increase jaw plates' teeth thickness to
extend their service life. Our clients use our Metso jaw plates for crushing rock, granite,igneous
rock,dolomite,ironstone,basalt,cobble, river stone, gold mine etc.
Our Produced Metso C140 Jaw Plates with Modified Teeth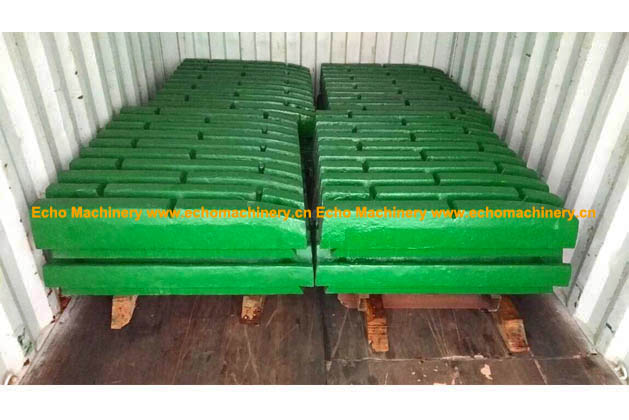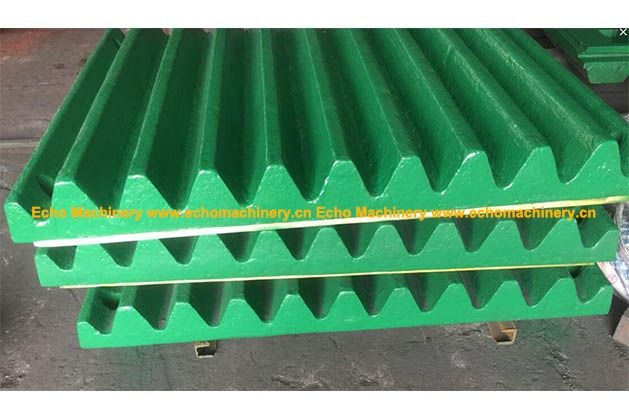 For more information about our products,please contact us today! info@echomachinery.cn
All brand names, model names or marks are owned by their respective manufacturers. Echo Machinery has no affiliation with the original equipment manufacturer. These terms are used for identification purposes only and are not intended to indicate affiliation with or approval by the OEM. All parts are manufactured by, for and warranted by Echo Machinery and are not manufactured by, purchased from or warranted by the original equipment manufacturer.